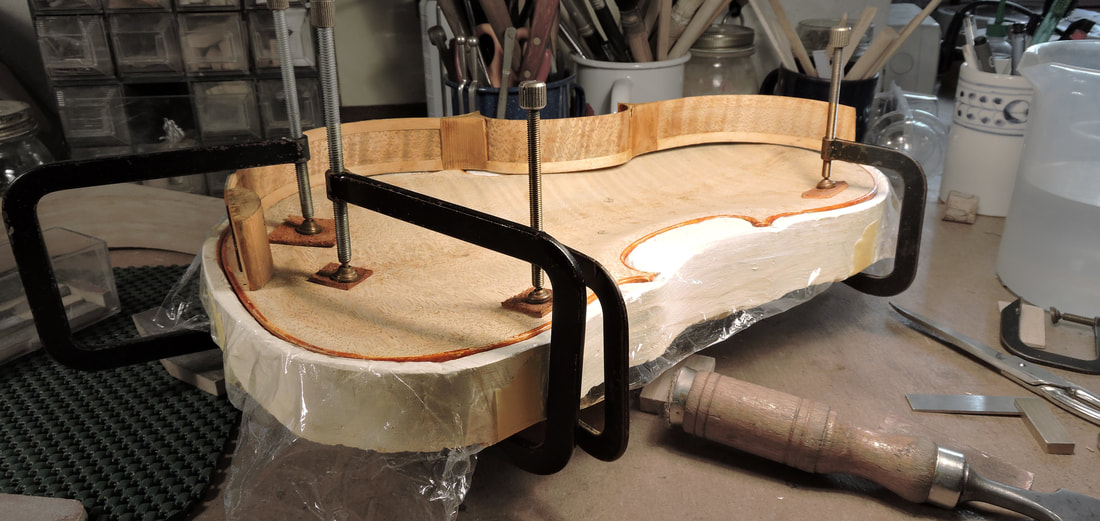 ​
​High Quality Restorations on Violins, ​Violas and Cellos
Sound Adjustment and Improvement
Setup, Maintenance and Cleaning

Musical instruments require regular maintenance. With a periodical professional check your instrument will work at its best and small problems can be detected and fixed in time.

During a process of restoration, the long term health of your instrument is of vital importance. Every intervention done aims to preserve its sound characteristics and its artist's workmanship identity. The final result will be an instrument sounding at its best and looking, in most of the cases, as if nothing was done to it.
I'm particularly interested in understanding the acoustic properties and potential of each instrument. This has to be carefully studied during a process of restoration or setup to have the instrument sounding its best, according to the musicians needs and preferences.

Small interventions done in time can prevent the need for larger restorations in the future. Please don't hestitate to book an appointment to get a free check of your instrument.